We are excited to be participating in the 2020 Tucson Gem Show January 30th – February 15th. Come sit, experience and #holdagalaxieinyourhand and much more.
More infos to be announced.
I will be accompanying Eric Isaac and Sound Galaxies Crystal Singing Bowls USA and presenting my AuraSound Vibrational Medicine Training concept and in addition offering my Crystal Sound Balancing® sessions. So come and learn, come to play, come to buy, come to be. Looking forward to seeing you in persona in Tucson! Book your session! Contact Lysa @ lysa@lysafarmer.com
Tucson Tea Party: Preview of what to experience in 2020 @ the Tucson Gem Show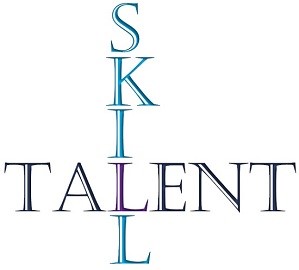 AuraSound Vibrational Medicine + Crystal Sound Balancing® Journeys
I am Lysa Farmer, a native Californian, and I do "classical" beautiful Sound Baths as they call them here in the USA – although during these sessions there is more client/patient participation than is normally common in the States. I have been living and working in Germany, Austria, Switzerland, Italy and Slovenia since 1979.
I do something that probably no one else in the Sound Healing scene does – I have adapted processes into sound healing context. – My certification process for Sound Healing is called "AuraSound Vibrational Medicine" and I have developed sessions are called Crystal Sound Balancing® Journeys. A few named below are focal points for introducing my work to the USA – (lots more possibilities). Contact me for a session at: lysa@lysafarmer.com.
You can choose one of these Journeys for one appointment. You are more than welcome to do another module or all of the others if desired on different days. I usually figure between 1 ½ to 2 hours per Journey. The price per Journey is $ 250,00.
We are doing together a "high end" process –also because of the instruments we will be using, mainly Sound Galaxies Crystal Singing Bowls! A German company and the bowls receive their dazzling colours by Swarovski® in Austria. Here are just a few of the favorite Journey modules  
AuraSound- Vibrational Medicine Sound Healing Journey's for this USA trip to Tucson:
Crystal Sound Balancing® Journey: The Heroes Journey (reigniting your divine masculine)
Crystal Sound Balancing® Journey: Releasing your Creative successful expression – by cutting the Mother's breathe umbilical cord (reigniting your divine feminine)
Crystal Sound Balancing® Journey: No wonder I play it small !!! – Integrating the Self-protection mechanisms of Self-Sabotage + Procrastination (Honoring your struggle)
Crystal Sound Balancing® Journey: My successful Business (Honoring and owning your empowerment)
Crystal Sound Balancing® Journey: Integrating co-creation Archetypes (Self, Feminine, Masculine, Hero, Antagonist, Death, Journey)
Another special field to AuraSound Vibrational Medicine is a possibility to do conflict management and mediation interventions, using only instruments – and especially using the Sound Galaxies crystal singing bowls. For this kind of session you should plan between 60 – 90 Minutes (sometimes much quicker) this gives some relaxed cozy integration time. Issues e.g. – why do I have this disease? Why did this friendship or partnership break away? Where is the energy leak in my business? Any other conflict (=question) can then be answered through Sound Therapy (AuraSound Vibrational Medicine).
Why? Because when we experience shocks which lead to blocks– they usually bypass the brain hemisphere which is responsible for language. We feel – if I could just "name" it – then all will be good and resolved. But we often don't have an expression or a verbal language context for what we "shockingly" experienced – but we have put it into memory with an accompanying "sound" pattern. AuraSound Vibrational Medicine helps to ensure the release of this stored up traumata – quickly, efficiently, gently, dynamically!
Also, if someone also just wants 1 hour of "Sound Weaving" for releasing and integrating something acute or for just for wellness pleasure, an AuraSound Vibrational Medicine Session, the price per hour is $ 150.00.
Dr. phil. Lysa Jean Farmer
Heilpraktikerin für Psychotherapie
High Performance Coach™
Runes to Riches Consultancy + Publishing e.K.
Rupprechtstr. 10 – 82140 Olching, Germany
Fon: 0049-8142- 3781 Fax 0049-8142-49057
HRA 78597 Amtsgericht München